ASaP and ADLI Symposium 2018:
Beauty in the Space of Medicine and Art
Saturday march 3rd
The best and most beautiful things in the world cannot be seen or even touched - they must be felt with the heart - Helen Keller.
Through performance, workshops, classes, art installations, and presentations our intergenerational group will examined those best and invisible things to which Helen Keller refers. By considering beauty beyond our visual, auditory, and tactile senses, we discovered a deeper universal definition of beauty and co-created and experience moments of beauty and truth. We also explored and experienced how beauty inspires healing.
SCHEDULE AT A GLANCE
8:30 - 9:00 - Registration (Ashamu)
9:00 - 10:15 - Community Modern Dance Class - David Leventhal (Ashamu)
10:00 - 10:30 - Registration (Granoff, Angell Street Entrance)
10:30 - 11:30 - Panel (Granoff, Martinos Auditorium)
Leon Hilton - Disability Studies

Jordan Butterfield - Trinity Rep's Active Imagination Network

Robert Houser - Visual Art: Portraits of Cancer Survivors

Sydney Skybetter - Moderator
11:45 - 12:45 - Docent-led Living Room Tour and Catered Lunch (Granoff)
ADLI Repertory Etudes - ADLI

Social Practice - ADLI and ASaP

Central Falls - Body Research - Ecce

Robert Houser Photography

ASaP - Art/Science Student Projects
12:30 - 1:00 - Move to Ashamu / Check-In for Community Dance for PD Class (Ashamu)
1:00 - 4:00 Workshops
**1:00 - 2:15 - Community Dance For PD Class - David Leventhal (Ashamu)
2:00 - 2:30 - Break / Late Arrival Check-In (Ashamu)
2:30 - 3:00 - Workshop 1 - Robert Houser - Visual Art (Ashamu)
3:00 - 3:30 - Workshop 2 - Lisa Starr - Poetry (Ashamu)
3:30 - 4:00 - Workshop 3 - ASaP - ADLI Ecce Rep/Etude (Ashamu)
4:00 - 5:00 - Repertory Etudes Lecture Demonstration (Ashamu)
5:00 - 6:30 - Catered Wine and Cheese Reception (Ashamu)
**Separate registration required
HOW TO REGISTER
Please RSVP FOR THE SYMPOSIUM ON Eventbrite HERE.
IF YOU WISH TO ATTEND THE COMMUNITY DANCE FOR PD CLASS (AT 1PM), PLEASE RSVP SEPARATELY (IN ADDITION TO THE EVENTBRITE) HERE.
Schedule Descriptions
Community modern dance class - Dance for PD®
David Leventhal and Rachel Balaban
In Dance for PD® classes, participants explore movement and music in ways that are enjoyable, stimulating and creative. A 16-year collaboration between the Mark Morris Dance Group and the Brooklyn Parkinson Group, the program is appropriate for anyone with PD, no matter how advanced. No dance experience is required. In chairs, at a barre or moving across the floor, you will explore elements of modern dance, ballet, tap, folk and social dancing, and Mark Morris company repertory in a non-pressured, social environment with music that energizes, enriches and empowers. Classes modeled after Dance for PD now occur in more than 100 communities in 15 countries around the world. Must register separately HERE.
WORKSHOP DESCRIPTIONS
Workshop 1: Robert Houser | Facing Chemo - A Photographic Project
For this workshop, we will photograph a person currently undergoing chemotherapy, using the same lighting scenario used to capture the images in the project, Facing Chemo. Participants will be able to see the images being created on a large monitor connected to the camera. The participant being photographed will be shielded somewhat from those attending the workshop by large black fabric screens.
Workshop 2: Lisa Starr | Poetry and Alchemy
It is no secret that words are powerful, almost beyond measure. Words can hurt, words can heal, and they can change and save lives. It is also no secret that sometimes, the words that are most difficult to say are the ones that most need to be heard. Most of us are reluctant to share our pain, our grief, our tragedies and our fears. In this workshop, we will explore how poetry, the language of the heart, can help us transform the seemingly unutterable into beauty.
Workshop 3 : ASaP/ADLI—Ecce Rep/Etude
Get to know the style and perspective of contemporary choreographer Danny Grossman. ADLI dancers will teach the original steps from Danny Grossman's Ecce Etude, including an adapted version of the choreography that you can do seated in a chair! Enjoy the rare opportunity to learn excerpts from a dance that you will witness in the lecture demonstration.
ASaP | ADLI Repertory Etudes Lecture Demonstration
Experience Danny Grossman's choreography performed by a range of populations: members of ADLI's company, Dancing Legacy, students from Brown University and Central Falls High School, and the DAPpers, Dance for All People.
PANELISTS & Workshop leaders
Leon J. Hilton is an Assistant Professor of Theatre Arts and Performance Studies at Brown University. Before joining the faculty at Brown he was a Mellon Postdoctoral Fellow in the Humanities at the University of Pennsylvania and received his PhD with distinction from the Department of Performance Studies at New York University. His research focuses on modern and contemporary theatre and performance, with particular attention to the way these fields overlap with disability studies and neurodiversity, feminist and queer theory, critical race studies, and psychoanalysis. His current book project, entitled "Collective Drift: Neurodivergence and the Errancies of Performance," examines cultural critiques of dominant scientific, medical, and social attitudes towards mental disability and neurological difference since 1945—from midcentury critics of the asylum to the contemporary discourse of neurodiversity—across a range of experimental practices and aesthetic forms (including theater, documentary film, and media and performance art). This research grows out of his PhD thesis, which received NYU's Michael Kirby Award for Distinguished Doctoral Dissertation. His work has been supported by a Creative Capital/Andy Warhol Foundation Arts Writers Grant and a Mellon/ACLS Dissertation Completion Fellowship.
Jordan Butterfield is the Director of Education and a Teaching Artist at Trinity Rep. She teaches classes on-site, oversees the general curriculum planning for the department and leads workshops at schools throughout Rhode Island. She also is the founder of TRAIN (Trinity Rep Active Imagination Network), a theater program specially designed for children and adults on the autism spectrum and with other cognitive or physical disabilities. Through TRAIN, she is the drama instructor at Bradley Hospital, The Autism Project, Hasbro Partial Hospitalization Program and Seven Hills RI. Jordan co-directs the Young Actors Summer Institute, one of the most comprehensive arts programs in New England. She also manages the Young Actors Studio and adult studio classes which run during the theater's season from September to May. Jordan served on the steering committee of the Rhode Island Teaching Artists Center (RITAC) in its pilot year, was a core member of the Arts and Healthcare committee for the RI Department of Health and serves on the steering committee for Theatre Forward Impact Creativity education directors. She is a graduate of Brandeis University, where she double majored in history and theater arts with concentrations in acting and dramaturgy.
San Francisco based advertising photographer, Robert Houser has been shooting for national advertising, magazine and corporate clients for over twenty-five years. Bob photographs people, real people - connecting and telling their stories. After graduating from Brown, Bob launched his career shooting adventure sports around the world. He landed in Silicon Valley during the dot com era, shooting for publications like Business Week, The Industry Standard, Red Herring, Forbes and others. Fast forward a few decades, and Bob can be found shooting advertising images for BioMarin, Sanofi, PG&E and TitleNine, editorial work for the Fortunes and WebMDs of the world, and annual report images for Visa, Safeway and BioRad. Bob's portrait work has been recognized by Communications Arts, the Folio Ozzie, Davey Awards, APA and ASMP. He was selected as One Eyeland's 2015's Best of the Best photographers. His personal project, Facing Chemo has received numerous awards including 2015 International Photo Award [IPA] for Social Cause. The exhibit has hung at galleries in the US and Europe, including at Genetech and Brown University. The project has been featured in news articles on six continents, including in Buzzfeed, the Huffington Post, the Daily Mail and the HNN network. A chameleon at heart, Bob can move from a construction site or a ballet studio to an executive suite with the ability to put anyone at ease - connecting with them, in their setting, on their terms. (He just likes to change his shoes first). His inspiration is fed at home on his ranch in the Oakland Hills where he lives with his family, a dog [scratch that - two dogs], seven chickens, seven koi, two boxes full of bees, and three goats. The ranch is home to a newly renovated studio in the old red barn with solar panels helping to make the studio a certified Bay Area green business. Four acres of location space and a 7000 square foot outdoor studio make the property a great location option and gives him plenty of room to play.
Sydney Skybetter is a choreographer. Hailed by Dance Magazine as "One of the most influential people in dance today," his work has been performed around the country at such venues as The John F. Kennedy Center for the Performing Arts, The Boston Center for the Arts, Jacob's Pillow and The Joyce Theater. He has consulted on issues of cultural change and technology for The National Ballet of Canada, The Jerome Robbins Foundation, Bloomberg Philanthropies, Hasbro, New York University and The University of Southern California, among others. A sought-after speaker, he lectures on everything from dance history to cultural futurism, most recently at Harvard University, South by Southwest Interactive, TEDx, Saatchi and Saatchi, Dance/USA, NYU and MVR5. He is a Public Humanities Fellow and Lecturer at Brown University, where he researches the problematics of human computer interfaces and mixed reality systems. He is the founder of the Conference for Research on Choreographic Interfaces (CRCI), which convenes ethnographers, anthropologists, speculative designers and performing artists to discuss the choreography of the Internet of Things. He produces shows at Joe's Pub, SteelStacks and OBERON with DanceNOW[NYC], has served as a Grant Panelist for the National Endowment of the Arts, is a Curatorial Advisor for Fractured Atlas' Exponential Creativity Fund, and is the winner of a RISCA Fellowship in Choreography from the State of Rhode Island. He received his MFA in Choreography from New York University. www.skybetter.org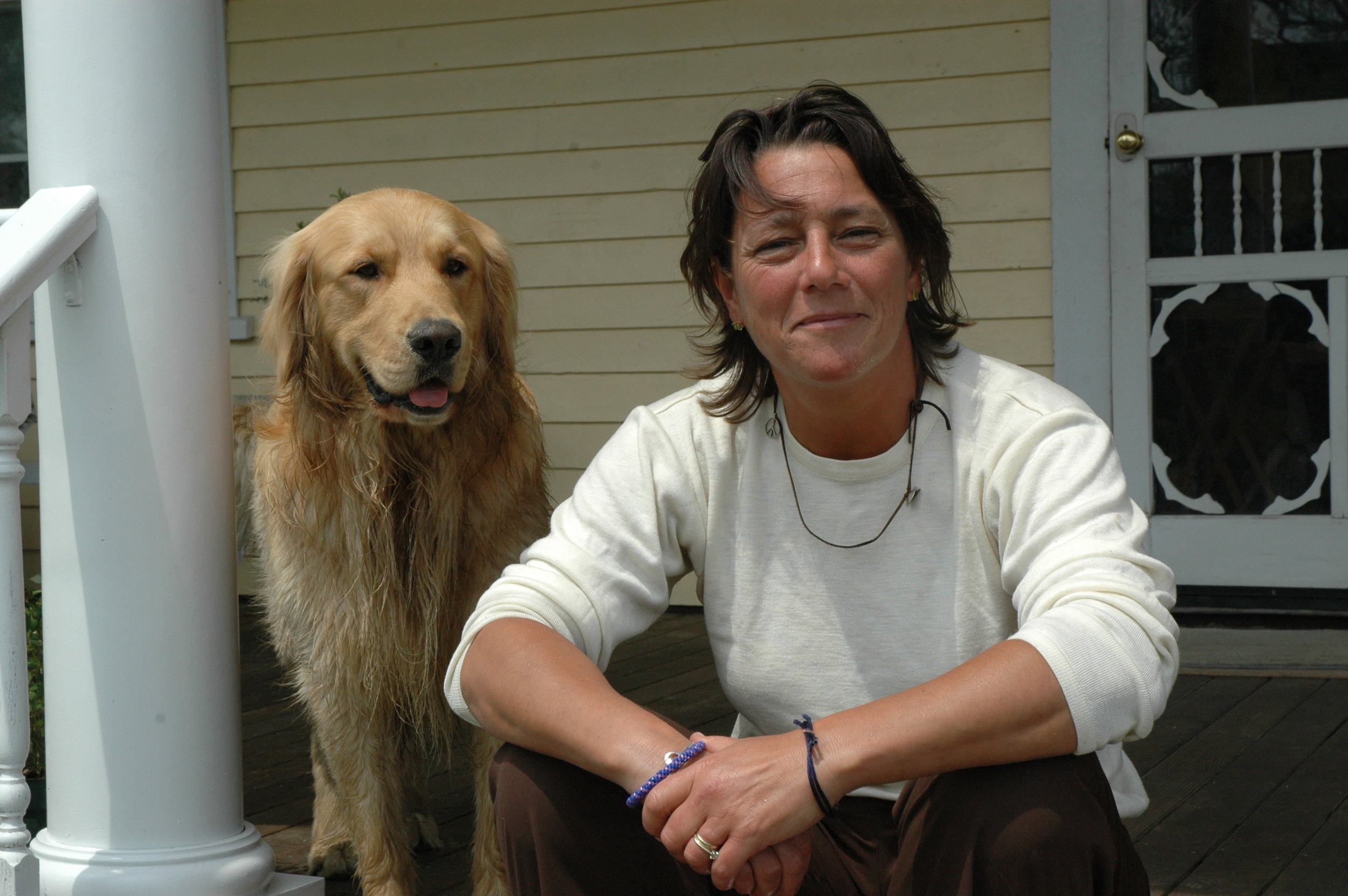 Lisa Starr was Rhode Island's Poet Laureate from 2007-2013. She founded and directed the Block Island Poetry Project (2014-2015), and is a former recipient of the R. I. Fellowship in Poetry. Starr has published 3 books of poetry, including Mad With Yellow, her most recent, in 2008. She co-edited the anthology Where Beach Meets Ocean, celebrating 10 years of the Block Island Poetry Project. For
the last 10 years she has traveled the country/world, teaching and sharing her poems with students/audiences of all ages in a variety of settings (schools, prisons, national parks, etc.). After living on Block Island for 30 years, where she ran a10-room inn (The Hygeia House) and raised her children, Starr has happily relocated to Westerly, RI where she is nearing completion of "Pot Luck," a collection of poems which are all about children, and "Writer, Inn-terrupted," a memoir about her two very different lives as a writer and as an innkeeper.
David Leventhal is a founding teacher and Program Director for Dance for PD®, a program of the Mark Morris Dance Group that has now been used as a model for classes in more than 250 communities in 24 countries. He leads classes for people with Parkinson's disease around the world and trains other teachers in the Dance for PD® approach around the world. He's co-produced three volumes of a successful At Home DVD series for the program and has been instrumental in initiating and designing innovative projects involving live streaming and Moving Through Glass, a dance-based Google Glass App for people with Parkinson's. He received the 2016 World Parkinson Congress Award for Distinguished Contribution to the Parkinson's Community and was a co-recipient of the 2013 Alan Bonander Humanitarian Award from the Parkinson's Unity Walk. Leventhal has written about dance and Parkinson's for such publications as Dance Gazette and Room 217, and has a chapters about the program in two recently published books: Moving Ideas: Multimodal Learning in Communities and Schools (Peter Lang), and Creating Dance: A Traveler's Guide (Hampton Press). He is in demand as a speaker at international conferences and symposiums, and has spoken about the intersection of dance, Parkinson's and health at the Lincoln Center Global Exchange, Edinburgh International Culture Summit, University of Michigan, Rutgers, Penn State Hershey Medical Center, Brown, Stanford, Columbia, Georgetown, Tufts, and Centre Hospitalier Universitaire de Liège (Belgium), among others. He serves on the boards of the Davis Phinney Foundation, the Georgetown Lombardi Comprehensive Cancer Center's Arts and Humanities Program, and the Dance & Creative Wellness Foundation. Leventhal designed and currently teaches a pioneering dance-based elective course that is part of the Narrative Medicine curriculum at Columbia University's College of Physicians and Surgeons. He's featured in the award-winning 2014 documentary Capturing Grace directed by Dave Iverson. As a dancer, he performed with the Mark Morris Dance Group from 1997-2011, appearing in principal roles in Mark Morris' The Hard Nut, L'Allegro, il Penseroso ed il Moderato, and Prokofiev's Romeo & Juliet, on Motifs of Shakespeare. Leventhal received a 2010 Bessie (New York Dance and Performance Award) for his performing career with Mark Morris. He graduated from Brown University with honors in English Literature.
EVENT INFORMATION
Saturday, March 3rd 2018
Ashamu Dance Studio
83 Waterman Street, Providence, RI, 02912